WHATSAPP BUSINESS PLATFORM
Craft Your End-to-End Customer Journey on WhatsApp
Say "Hello" to your customers on their favorite chat app.
Create conversational experiences that bring measurable business results when you use WhatsApp with our leading cloud solutions.
Start Today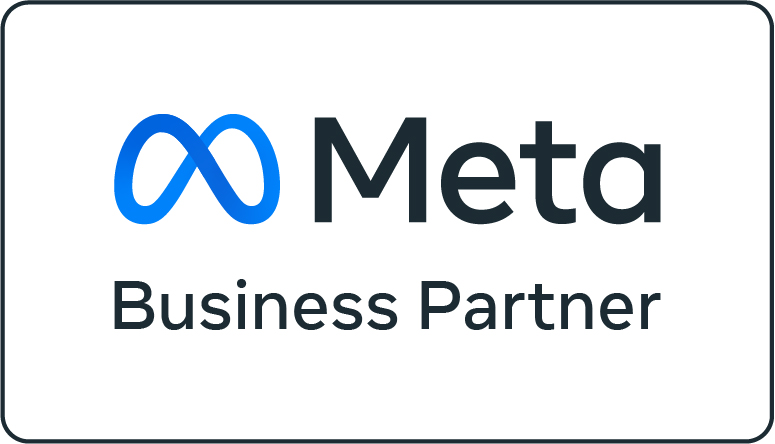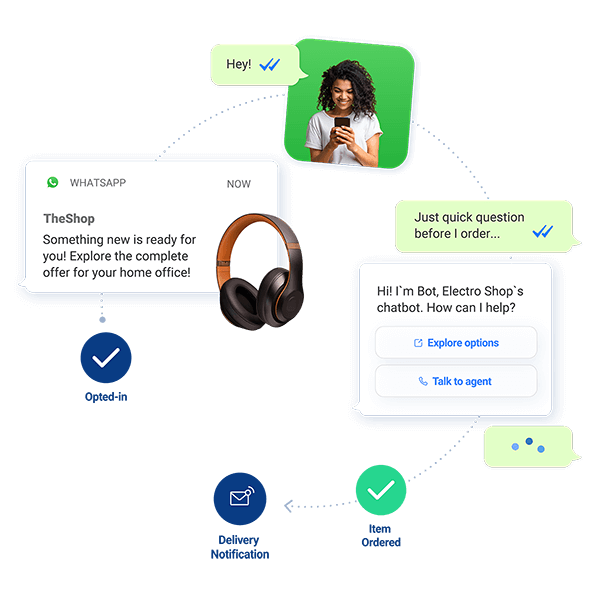 Turn WhatsApp chats into business results
Learn from leading global brands that have enhanced their marketing, sales, and support with Infobip as their WhatsApp Business Solution Provider.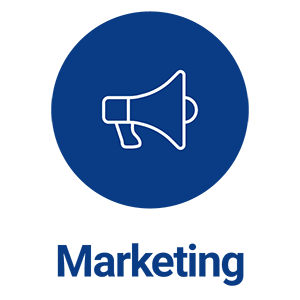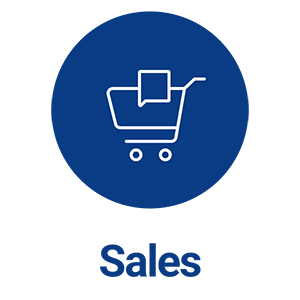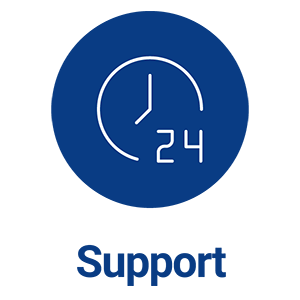 Get high quality leads
Multinet experienced 42% more qualified leads after running a campaign of ads that click through to WhatsApp.
Set up a virtual assistant
Nissan saw a 138% increase in leads generated through a WhatsApp chatbot built with Infobip Answers.
Get 360 customers' view
Nivea launched an engagement campaign on WhatsApp using Infobip Moments, collecting all customer demographic and behavioral insights and storing in People customer data platform.
Increase conversion rates
Bolt optimized its driver registration journey with a WhatsApp chatbot and experienced a 40% rise in conversion rates.
Reduce operational costs
Raiffeisenbank reduced contact center costs by 10-fold and increased NPS by 19% after using WhatsApp as a customer support channel.
Deliver a unified experience
Unilever built an end-to-end customer journey on WhatsApp with promotional offers alongside chatbot and agent support using Infobip Moments and Conversations
Deliver conversational customer experiences
Using WhatsApp with Infobip leads to increased engagement, trust, and long-term customer relationships.
76%
of WhatsApp users want to be able to communicate with businesses through messaging.
68%
of WhatsApp users think it is the easiest way to connect with businesses.
Source: Facebook
Connect on your customers'
favorite channel
Branded Sender:
Get your verified sender name and set up your Business Profile with your logo and brand elements.
Rich Media:
Engage customers with different types of media including images, videos, location sharing, buttons, and more.
Multiple Entry Points:
Use QR codes, buttons, and ads that click through to WhatsApp to start chatting with your customers.
Send the right message
at the right time
Customer engagement:
Create, schedule, and orchestrate timely notifications with Infobip Moments.
Chatbot automation:
Deploy a smart virtual assistant that supports your customer service and sales teams with Infobip Answers.
Cloud contact center:
Enable your agents to access the information they need in one place with Infobip Conversations.
Simplify processes for
your experts
Drag-and-drop interface:
Set up automated messages and campaigns without a line of code.
Reports and analytics:
Get real-time insights such as when your messages are seen, received, and delivered
Fast and easy onboarding:
Become a data-driven, customer-centric organization with the help of our global experts.
Start Today
Fast-track your way to higher ROI
Send promotional messages, deliver timely notifications, and provide always-on support on the app 2 billion people use daily.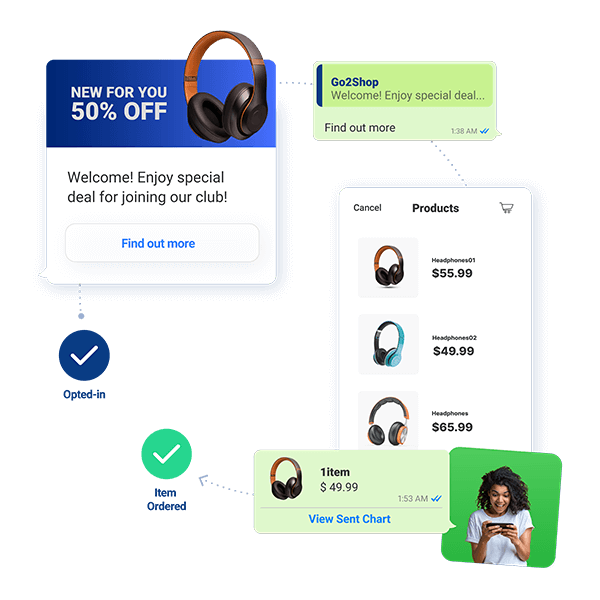 Meet customers where they are
Discovery
Use multiple entry points or leverage your existing Facebook and Instagram profiles to set up ads that click through to WhatsApp

Then set up a virtual assistant to answer customers' frequently asked questions.

Solutions

Infobip Answers, Infobip Conversations
Boost sales with targeted promotional marketing campaigns.
Purchase
Create automated marketing campaigns based on customer profiles to convert chats into carts.

Use product and multi-product messages to enable customers to place orders via chat.

Provide personalized support when you connect the channel to a cloud contact center.

Solutions

Infobip Moments, Infobip Answers, Infobip Conversations
Deliver conversational customer experiences.
Service
Send timely notifications to keep customers informed.

Offer 24/7 support chatbot support and enable instant transfers to an agent for more complex queries.

Solutions

Infobip Moments, Infobip Answers, Infobip Conversations
Keep customers coming back for more
Retention
Build individual profiles and audience segments based on behavior, demographics, interactions, and more.

Then re-engage inactive customers who are opted-in and make purchase recommendations, and reward loyal customers with timely reminders.

Solutions

Infobip Moments
The all-in-one solution you've been looking for
Integrate WhatsApp Business Platform into your existing system via API or use it through our omnichannel cloud solutions: Moments, Answers, and Conversations. You can also collect, store, and activate your customer data with Infobip People.
Start Today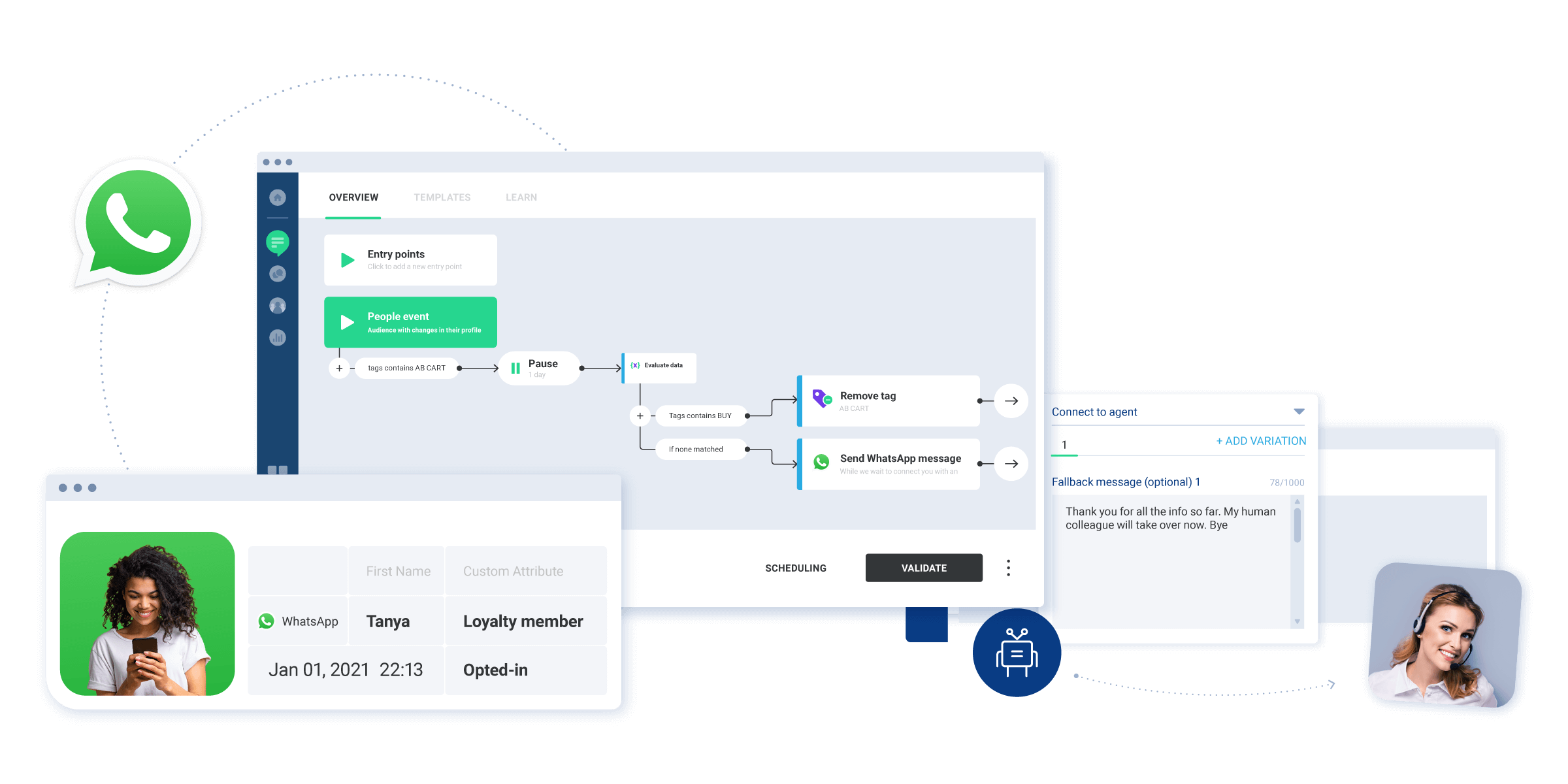 "Conversations has significantly improved our customers' satisfaction and has had an impact on the digital transformation of our business. We've also managed to save time and reduce costs since introducing a selfservice chatbot."

Salem ababneh

Ahli Ninjas Manager

"When we aired the campaign, Infobip was there in real-time, following everything that was going on with the bot. We had to make a bot script change in the middle of the day, and Infobip did it superbly quickly, without impacting consumer interactions."

Mariana Gonçalo

Senior Marketing Manager, Unilever

"Conversations helped us transform our contact center into a real customer experience center by giving our agents the tools to quickly provide detailed support to our users, while also giving customers fast support and simple registration."

Livia Cassel

Business Development Manager, CambioReal
Start Today
You're only a few steps away from providing personalized always-on customer service over WhatsApp.