So this article makes a little more sense, let me introduce myself;
Hi, I'm Mike, long-time listener first-time caller. I'm a new member of the Developer Relations team here at Infobip, and I'm still learning all the ropes.
But, one of my first big things has been to travel with my colleagues to Prague to attend DevRelCon in Prague! The full line-up and details can be found at https://prague-2022.devrelcon.dev/. The tl;dr for the event is that it's the industry conference for the developer relations space covering everything from developer content to tactics.
Instead of giving a summary of all the talks given at the event, as in the not-too-distant future all the videos will be available at https://www.youtube.com/@DevRel under a playlist, I thought it'd be more interesting to gather everyone's takeaways from the event.
Mike Elsmore: Developer Advocate
The two talks I've taken to heart the most were on the first day, the first of which was Ben Greenberg's (https://twitter.com/RabbiGreenberg) which was highly entertaining but my key takeaway from it was "make sure your fundamentals are solid". For me and our team that means making sure we provide a brilliant Developer Experience and provide top-tier support to our ever-growing developer community at Infobip. My other favourite was Don Goodman-Wilson's (https://twitter.com/DEGoodmanWilson) in which he took a neurochemistry view of community building, with the occasional dark twist. They covered the neurotransmitters around our work, and how they work and how easy it is to undo great work. So we better keep the good work coming!
Joanna Suau: Developer Educator
The talk I enjoyed a lot, because it was applicable to more than just DevRel, was Karin Wolok's "Turning Users into DevRels" talk explaining how to pull a user deeper and deeper into collaboration using different tactics. As a content creator, I know first-hand how difficult it is to find a person willing to sacrifice their time to collaborate on content-related tasks, so the talk gave me some solid ideas how to find and promote the idea of collaboration.
Another important talk I found interesting was Amy Mbaegbu and Afzaal Ahmad Zeeshan's talk on internal advocacy. Their job is to make sure all developers at their company have equal access to all important information, like new features, updates, dev tools, etc., acting as middlemen between different teams to make sure the information flow is constant and uninterrupted.
Beatta Lovrečić: Developer Events Specialist
Hi everyone, Beatta here. Similarly to Mike, haven't been in the DevRel team for too long. What's not so similar to Mike is that I am completely new to the DevRel world overall, so DevRelCon was really interesting for me and full of BRAND NEW INFORMATION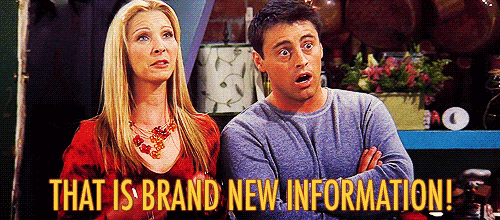 So, the talks I enjoyed most are the ones that gave me the most "how-to" knowledge on how the DevRel world works.
One of those talks was given by Karin Wolok and was about Turning Users Into Advocates, at Scale. Since Infobip itself is preparing to launch a Champions program (more info on that soon :D), I really enjoyed every piece of knowledge Karin was kind enough to impair. The gist of it is showing gratitude to your contributors; giving them recognition; differentiate your users (from low to high contributors), but make everyone feel included in the community; make a game out of it (we're all here to have fun – show your users how to level-up and EARN their exclusive swag).
Great talks on Championships programs were given by both Ully Sampaio from Elastic and Rebecca Marshburn from Common Room.
Ully gave us a step-by-step guide on how to start building a Champions program – by being very open about the feedback our community gives us and teaching us how to improve our own products based on said feedback, and then repeat and scale that magic.
Rebecca talked more about why we all need some kind of a Championship program and shared some pretty convicing numbers on why she's right 😀
A thing that you didn't want to miss was the panel discussion about what defines developer success. As it turned out, half an hour wasn't nearly enough to come to a common denominator about what developer success is and means, because every panelist defined it differently. Although there isn't a sentence that can summarize all of the stated opinions, there have been some points all could agree upon:
Developer success is when your product and documentation empower developers to use the product without major glitches in their user journey.
It's crucial to know your developers, know what they're trying to achieve, and help them get there easier with your products and documentation.
If more developers are successful in using and developing your products, more developers and users are going to join in and, hopefully, become your champions.
In the end, finding out the ways how developers are failing with your products and then improving those products is key.
Also, just because I feel the need to double-down it, shout out to Don Goodman-Wilson and his excellent lecture on neurotransmitters and developer relations – a new twist on building relationships if I've ever seen one 😀
And, of course, save the best for last 😉 our own Ivan Brezak Brkan had a talk on the collaboration between employer branding and DevRel departments, when it comes to both goals and budgets, which is something we ourselves are trying out next year – keep you posted on that one for sure 😀
Julia Biro: Head of Developer Relations
DevRelCon Prague was the last event for our team this year, and we couldn't have finished on a higher note. With things shifting towards the online space these past two years, it's been easy to forget just how valuable it is to get together in person with a hundred of your closest DevRel friends.
The agenda featured an excellent selection of topics ranging from proving value during a recession and effective collaboration with other verticals to cultivating developer love, creating and scaling successful community programs, and the intersection of internal advocacy and employer branding.
There were plenty of practical tips across various topics that you could take away and implement straight away—crafting demos, surviving the CFP process, overcoming stage fright, creative ways of building a personal brand, and even planning OKRs and reporting. Don't miss the recordings once they are up!
Even with such an exceptional line-up, I'll have to admit my favorite parts of DevRelCon have fallen outside of the lecture room. At no other event have the hallway track, lunch and coffee breaks, and post-conference pints been so productive and motivating.
It was the perfect environment to throw ideas around, brainstorm solutions, pick someone's brain, or just go down the rabbit hole of any obscure DevRel topic.
Having a community of diverse individuals who do a roughly similar job and face quite often the same challenges creates an invaluable pool of ideas, approaches, and solutions to said challenges. Bring them all under the same roof, and it looks a lot like DevRelCon Prague.
Being part of this experience and sharing these moments with my team was the highlight of the event for me. I would highly encourage anyone already working in or looking to get into DevRel to attend—it sets you up perfectly for the year to come, with new ideas, motivation, and the most empowering tech friends out there.
To Recap
As you can tell, the lucky ones from my team to go to DevRelCon all took something away, either brand new information from a specialty they've never done, a fresh take on things, or even the ability to connect with peers, which hasn't been possible for years.
The core motto at Infobip is to connect things and people together, so it's amazing to see it happen in person. From the Developer Relations team at Infobip, we'd really like to thank Matthew (https://twitter.com/matthewrevell) and the team at Hoopy.io, alongside the team from Kiwi.com for inviting us and letting us be part of something so fantastic.