What can you expect as
an intern at Infobip?
Mentorship
We invest in your professional and personal growth by providing you with the industry experts as mentors.
Team Learning
You can build ground-breaking things in great teams. You can solve complex problems that will make you feel proud.
Make an impact
You have the freedom to challenge the status quo and try out new approaches – even if it turns out to be a mistake.
Be a creator
We reach 67% of all mobile devices worldwide with our code. You can create solutions used by world's most famous brands.
Who are we looking for the internship?
"An egoless and humble mentality, the idea that we're just starting, the thought of being crazy artists who learn by doing - that's the culture we've built together." Silvio Kutic, CEO

If this is something you can relate to, spend your internship by learning, playing and creating with us. We are looking for graduate and final year undergraduate students of technical and business faculties. Internships will be held live in our campuses and offices.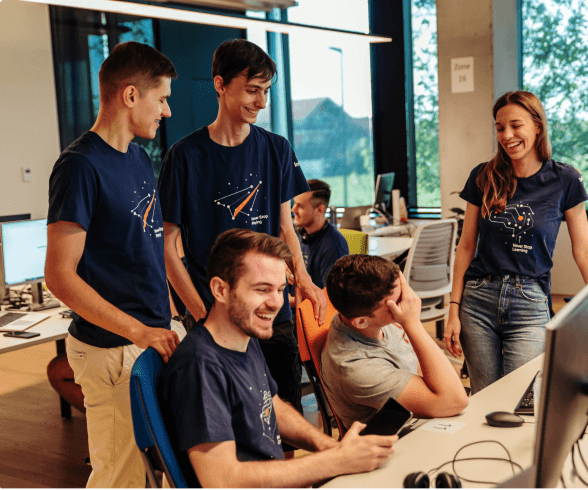 Open internships
Take a look at what you can expect :)